Covid-19: Kopinor keeps the wheels turning
3 April 2020
Norway has along with the rest of the world been severely affected by the Covid-19 pandemic. Measures to control infection has led to a slowing down of activity in many areas of society. Education and culture are among the fields affected, and both Kopinor and their member organisations have an important role to play in easing the current situation.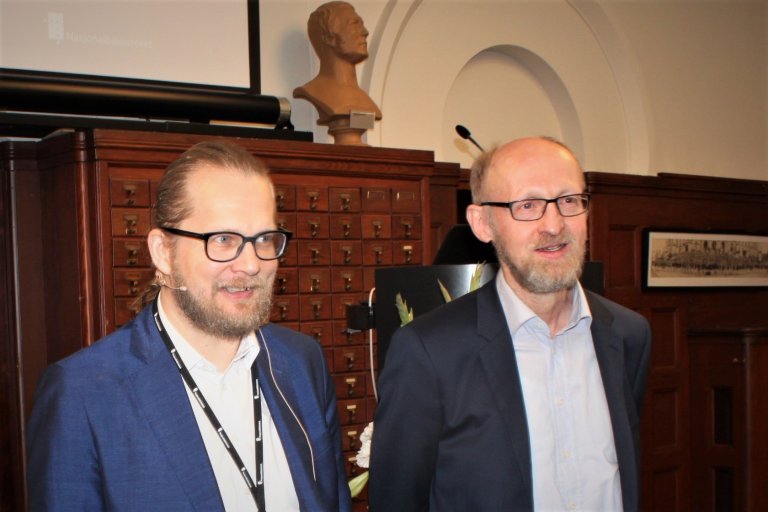 All Norwegian schools, colleges and universities were closed on March 12. Public libraries have been closed down as well. Education has shifted to online teaching and digital solutions. To alleviate this situation several Norwegian publishers have opened up their digital teaching resources for use in schools and higher education.
The Norwegian government has introduced various financial crisis packages to facilitate continued activity throughout society, and to support affected businesses and organisations. As part of a package introduced by The Department of Culture, Kopinor, on behalf of the rightsholders, has entered into an agreement with The National Library of Norway. This agreement gives Norwegian pupils and students free access to all books made available through the National Library's online catalogue.
The agreement has been concluded in record time, and is to remain valid throughout this extraordinary period when all public libraries are closed. Access to these books is not meant as a replacement for regular access to textbooks and academic literature, but as a replacement for services normally provided by public and academic libraries. Kopinor has also completed a simplified and quick distribution of fees made in payment for this access. Authors and other rightsholders are consequently already benefitting from this agreement.
The current crisis has not resulted in any reduction of activity on Kopinor's part. More than ever we are working to support financially exposed rightsholders and to keep the wheels turning throughout the cultural cycle.